Daisychain is blessed to have extensive out door areas. Our beautiful outdoor area is divided into three sections. The large grassy space with fruit and vege patch, climbing apparatus, wooden fort, trampoline and mud kitchen, is perfect for burning off energy, keeping active and exploring the natural world.
There is a large all weather area which is home to playhouse, slide, chalkboards, digging plot, water activities and is the place we use to set out for large messy play including painting, construction and much more.
As well as the large areas which is utilised by all ages, we have a third space that is separated to provide a smaller environment with astro turf for our babies and toddlers. This has been equipped with age suitable equipment for fun and development of primary and secondary motor skills. Various toys are set out and this separate area provides our littlest ones with the chance to venture and explore in a safe environment.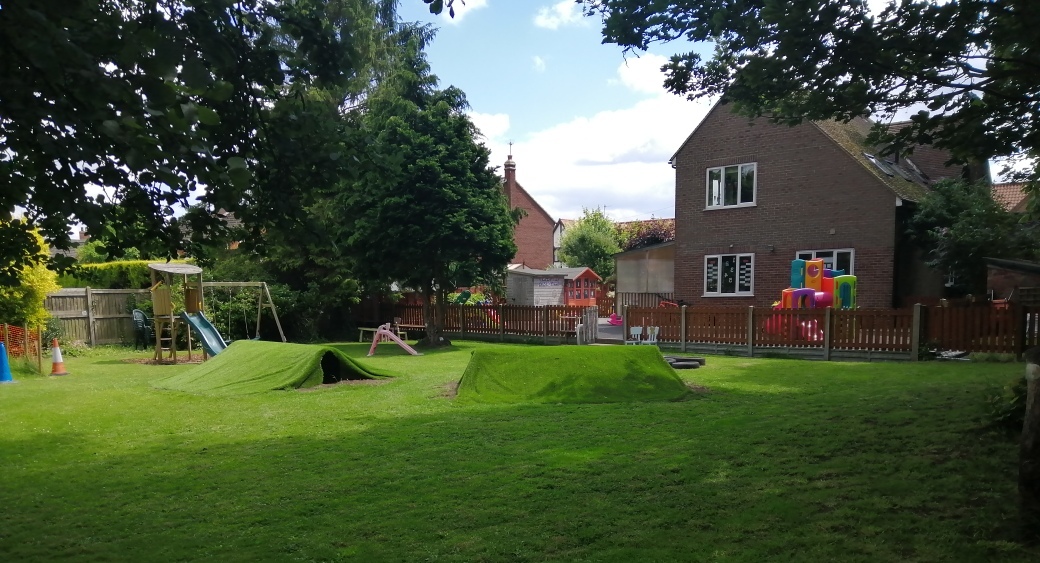 Safe secure area for our babies and toddlers